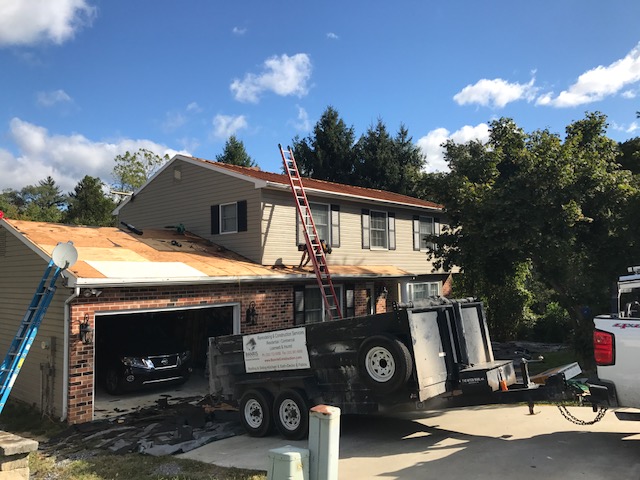 Reasons for a New Roof
posted by:

Lawrence Kennedy
No Comments
Aside from the need to upgrade worn out features, two of the biggest reasons owners put money into remodeling are to increase the home's value and to improve their enjoyment of the home.
But according to a new report from the National Association of REALTORS® and the National Association of the Remodeling Industry (NARI), there's not a lot of overlap between those two goals.
The first-ever "Remodeling Impact Report" looks at the resale value and customer satisfaction of 12 interior and eight exterior projects. The projects range from upgrades (a new HVAC system) to full-scale remodels (a new master suite). Members of NARI reviewed specs and provided cost estimates for each project.
Projects with Greatest Cost Recovery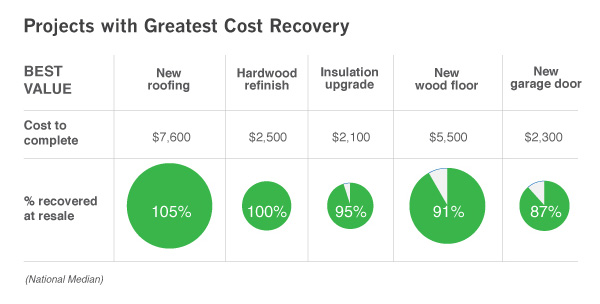 REALTORS® reported that three interior projects and two exterior projects—all estimated to cost under $10,000—provide the greatest cost recovery at resale:
Exterior projects the study examined:
New steel front door
New fiberglass front door
New garage door
New vinyl siding
New fiber-cement siding
New roofing
New vinyl windows
New wood windows
Projects That Make Owners Happiest
By contrast, owners who had actually completed one of the 20 home improvements being tracked in the study were asked how much the work increased their sense of happiness at home.  With one exception, it was the big-ticket items that brought the greatest sense of joy.
The resulting data was used to calculate the "Joy Score," which combined the share of respondents who reported they were "happy" and "satisfied" when seeing their completed project and divided the share by 10 to create a ranking between 1 and 10. Higher Joy Scores indicate greater happiness from the project. Here are homeowners' top five: